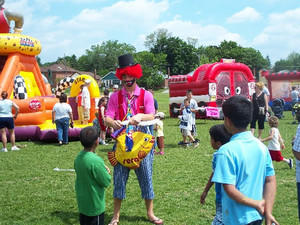 Game Master




Please call to reserve this item.

Game Masters are the perfect solution for entertaining kids with traditional party games to keep the energy of the party moving and help kids stay engaged in play. With dedicated one-on-one attention for each child, everyone has a chance to feel like they are part of the party.
Sack Races
Balloon Toss
Tug-of-War
3-legged Races
Relay Races
Wheel-barrel Race
Duck Duck Goose
The kids always have a great time and get lots of exercise. With so many game options, there is no way they ever get bored. The best part is that the Game Master from Kidsboune4fun Party rentals organizes everything, making sure every child is getting into the energy of the game. Not only are kids having fun together, but they are running off all that excess energy from party treats. It's a win-win!