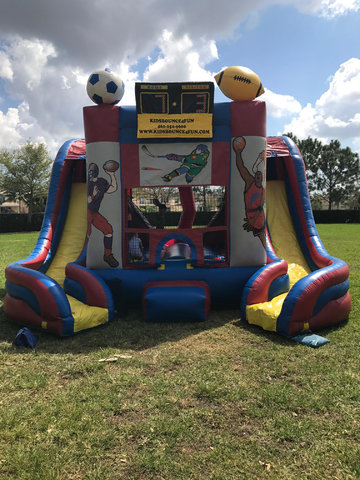 4 in 1 Sport Dual Lane Slide
This bounce house combo offers up to four different activities for endless hours of activity, including the bounce house, 2 slides and a basketball hoop. The dual slide feature accommodates more children then the single slide combos.
Out front there's an inflatable safety ramp to protect excited kids as they scramble to get inside, and all around there are large netted vented windows that keep things cool inside for the kids, while allowing parents to keep a watchful eye on all activities. There is also netting at the top of the slide to keep kids from falling off. Fire resistant.
* can not put a themed banner on this bouncer